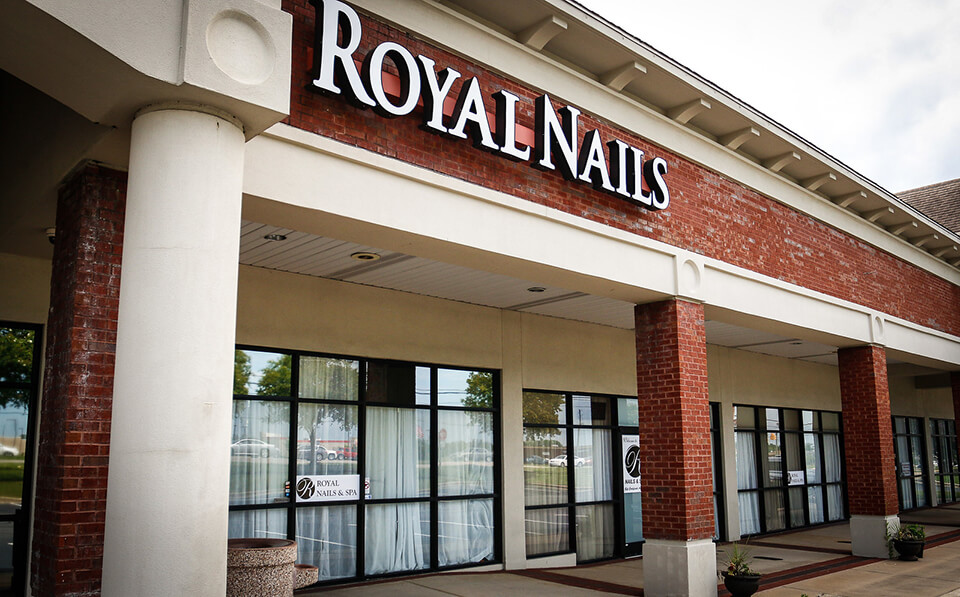 At Royal Nails & Spa in Montgomery, it is our pleasure to provide you with a comfortable & friendly place where you can truly relax & be pampered.
---
We are committed to deliver services that promotes health, well-being, comfort and beauty. Among many of our priorities are grade A sanitation standards, client focused services and high-quality products.
To excel in a new era of nail and beauty care. We encourage continuing education, we are selective in staffing, and committed to continuously upgrading our services & facilities.
Royal Nails & Spa in Montgomery is a modern nail salon in Norcross, GA providing an experience with equal parts of style and service, without skimping on the details.
We have all-natural, organic body products, hard-to-find polish brands and colors, iPads at every seat, and a drink menu featuring fresh-pressed juices and hand-crafted coffees.

HERE AT ROYAL NAIL SPA WE REGARD SANITATION AND CLEANLINESS WITH UTMOST IMPORTANCE.
---
– Files, Buffers & Pumice Bars are packaged individually for each and every client. Upon finishing, we dispose of the package or happy pass it on to the client.
– With every pedicure, we exclusively use one-time dispensable lines that provide an exceptional sanitary solution that prevents any spread of bacterial, fungal, or virus infection.
-Per every service, we always use towels, tools, and equipment sanitizes to the board's health regulations.
At Royal Nail Salon, we strive to give our customers the highest quality service possible. To prove our commitment to top rate service, we have upgraded our pedicure room with top of the line, luxurious pedicure chairs and a newly decorated, spacious environment including new flooring and upscale lighting. We offer a variety of services and use only the finest products. For customers 21 and up, enjoy a complimentary glass of wine with any service to enhance your relaxation and unwind after long day at work. We look forward to serving you in our first-class salon.